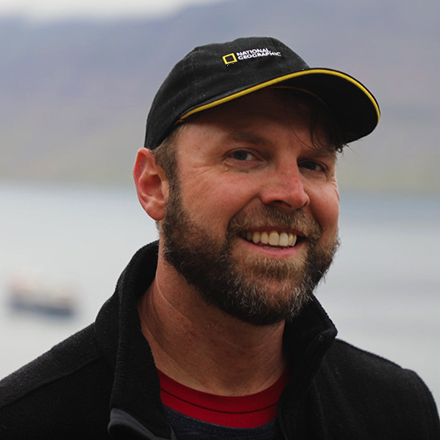 "In Piplantri, India, the villagers plant 111 trees for every girl-child born. The promise of Piplantri is simple: to value every newborn girl from birth to womanhood, and to grow back the earth, one tree at a time."
Andrew Evans
Writer and Digital Nomad
Talks
Travel: A Bridge to Enlightenment 
Discovering the broader world brings us joy and wonder, develops our intellect, and increases our empathy for one another.  Yet, despite this new era of hyper-connective technology, we are becoming a more divided and less compassionate species.  Authentic travel can be an antidote to hate and ignorance by teaching us to laugh at ourselves, to appreciate the limits of our own worldview, and to respect the knowledge and experience of different cultures and people. With vivid, visual, and humorous tales pulled from a lifetime of journeys to over 100 countries, travel writer Andrew Evans reveals how travel can truly change our lives—and the world.
Rejecting Rejection: Coming Out on Top
Adversity is part of life, and overcoming opposition is a skill that every one of must learn, be it on the playground, in our communities, or in the office. Delving into his own personal journey, Andrew talks about his struggle growing up gay and part of a highly religious family. Pulling from his award-winning memoir, The Black Penguin, Andrew offers real-world solutions to coping with violence, bullying, and institutional oppression.  Above all, he stresses the importance of self-discovery, building healthy self-esteem, and finding joy and contentment in life—despite the bumps in the road. 
Bio
Author, travel writer, and TV host for National Geographic, Andrew Evans shares stories from around the globe on pixel, paper, and screen.
Andrew has completed some 50 assignments for National Geographic, reporting live from all seven continents and over one hundred countries. He was the first person ever to live tweet his ascent of Mt. Kilimanjaro and gained a worldwide following when he broadcast his 12,000-mile overland journey from National Geographic headquarters to Antarctica using public transportation. In 2017, he thru-hiked The Jordan Trail, reporting in real time as he walked 400 miles from Syria to Saudi Arabia.
Andrew is a regular contributor to National Geographic Magazine, National Geographic Traveler, Afar, BBC Travel, Outside, and The Chicago Tribune. He is the author of five books, including two bestselling guidebooks, and his award-winning memoir The Black Penguin. Andrew has received five Lowell Thomas Awards from the Society of American Travel Writers (SATW).
Andrew's television work highlights people and places around the world, including his tech-centered series "World's Smartest Cities," which still airs in over 65 countries. A renowned influencer in the world of travel media, he calls for responsible and respectful storytelling that promotes local culture and environmental welfare. Andrew holds degrees from Brigham Young University and Oxford University. He lives in Virginia's Blue Ridge Mountains.