Audacious. Empathetic. Brilliant. Visionary. Meet the Makers.
Our team of National Geographic photojournalists includes Pulitzer, Emmy, World Press Photo, and National Humanities Medal honorees.
© Lynn Johnson | Ripple Effect Images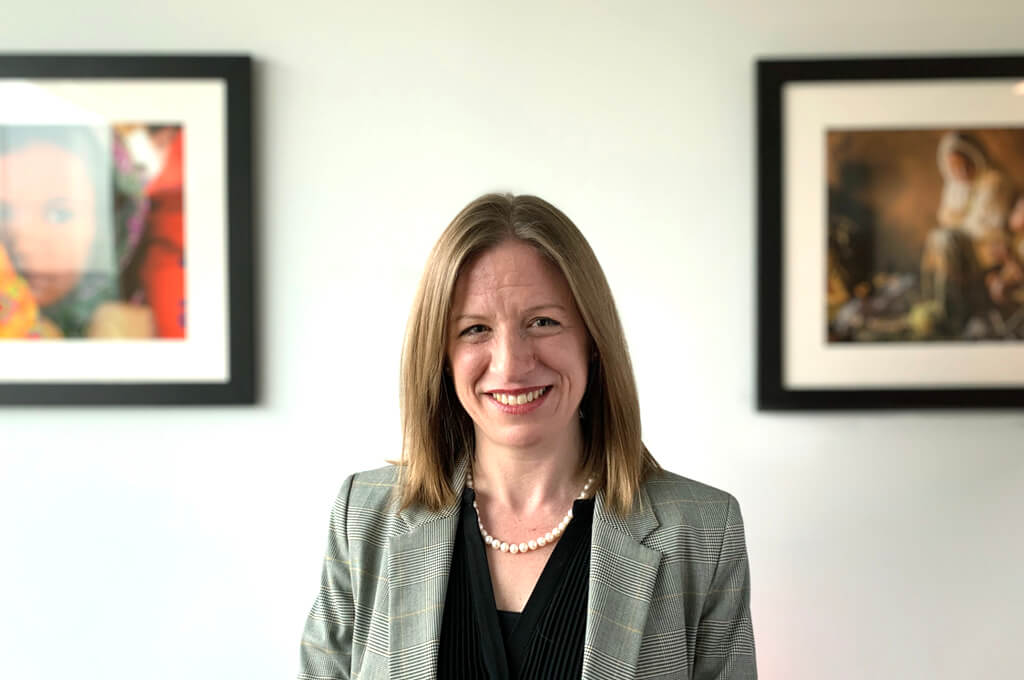 Liz Bloomfield
Executive Director
Liz Bloomfield brings many years of nonprofit management experience to Ripple, and has deployed globally supporting programs that empower communities facing extraordinary challenges. As Director of Humanitarian Programs at Airlink, she led operations connecting nonprofit partners and the aviation sector to deliver disaster responders and supplies in the wake of humanitarian crises worldwide. At InterAction, the largest US alliance of international NGOs, Liz led policy and advocacy initiatives focused on the protection of civilians trapped in conflict. Previously, Liz managed renewable energy infrastructure programs for Siemens Wind Power, and delivered significant change management programs within the UK public sector. Liz began her career as a logistics officer in the British Army, which included a deployment to Iraq in 2003 where she worked closely with the local civilian population on transportation infrastructure programs.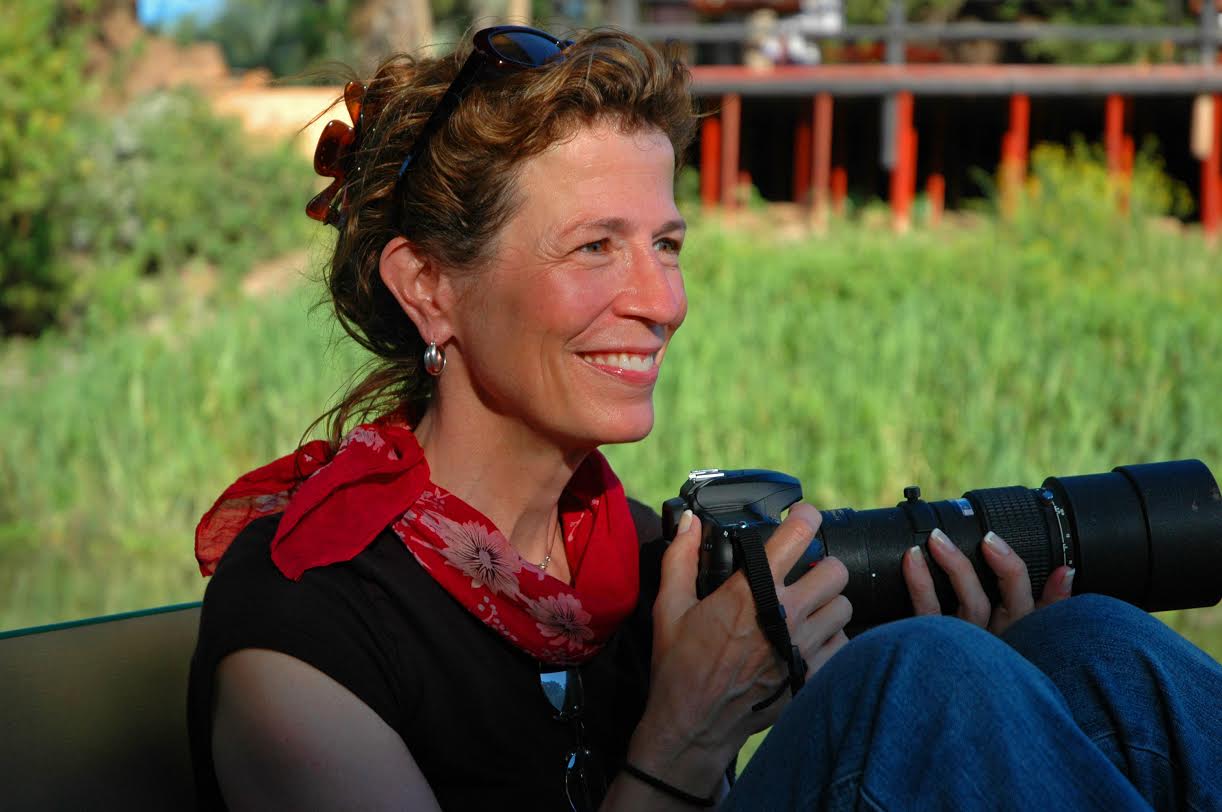 Annie Griffiths
Executive Producer | Photographer
Annie Griffiths was one of the first women photographers to work for National Geographic. She has covered women's issues on six continents, and her work has also been featured in LIFE, Geo, Smithsonian, Time, and many other publications. Annie's books include A Camera, Two Kids and a Camel and Last Stand: America's Virgin Lands, done in partnership with acclaimed author Barbara Kingsolver. Proceeds from the book raised more than a quarter million dollars for grassroots land conservation. For more than two decades, Annie has dedicated her life to documenting the important work of aid organizations. Annie has received awards from the National Press Photographers Association, the Associated Press, the National Organization of Women, and the White House News Photographers Association.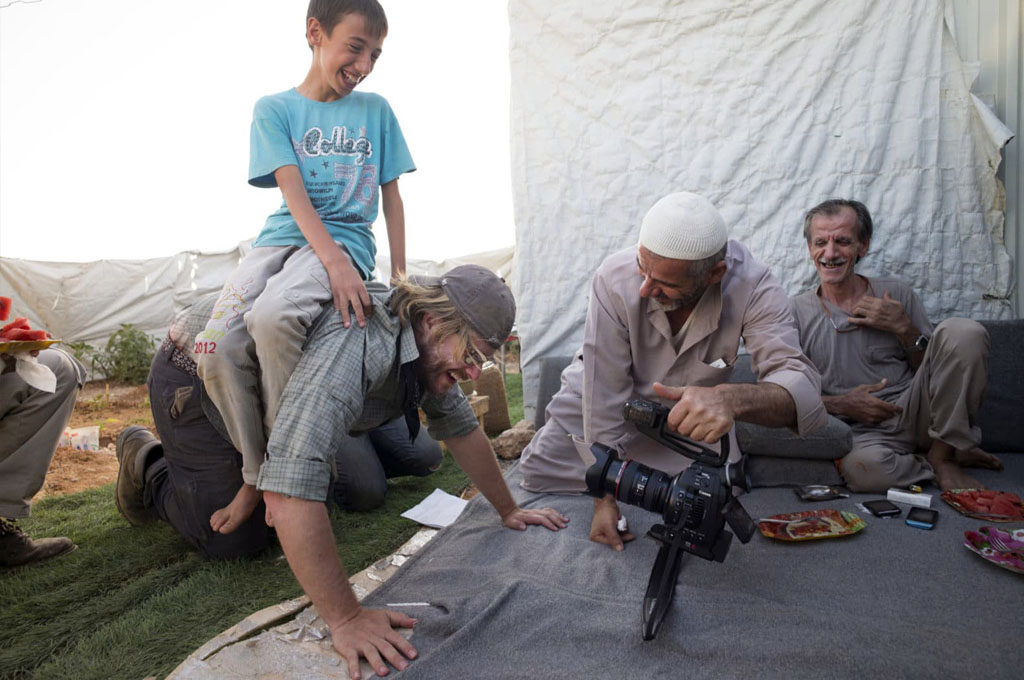 Nacho Corbella
Creative Director | Filmmaker
Whether in the field chasing wild bulls with gauchos in Patagonia or behind the desk editing the lives behind the making of a t-shirt, Nacho Corbella's passion is storytelling. His work has been published by National Geographic, NPR, The New York Times, The Washington Post, Time magazine and Univision. Some of his most rewarding work has been with UNCHR, documenting internally displaced communities and refugees. Nacho's work been recognized by Emmy, World Press Photo, POYi, SXSW, Webbys, Ortega y Gasset, Alfred du Pont, COPY, National Press Photographers Association and others.
Carol Guzy
Photojournalist
Carol Guzy is a four-time Pulitzer Prize winner—the only journalist with that achievement—for her work in Kosovo, Columbia, and Haiti. She was awarded the Robert Capa Gold Medal, which honors exceptional courage and enterprise, for her efforts documenting the effect of the war on ISIS on the civilians of Mosul, Iraq. Carol has also received honors from World Press and the Robert F. Kennedy Journalism Award.
Carol has always been a believer in long-form, documentary photojournalism. Her work has been published by National Geographic, NPR, The Wall Street Journal, ESPN and many others.
Lynn Johnson
Photographer
Lynn Johnson is known for her intense, sensitive work. In 30 years as a photojournalist, she has traveled the world, photographing for dozens of major magazines. She now divides her time between magazine assignments and work for various foundations. Lynn says: "As photographers, we witness — unfiltered — the lives of those willing to share their stories, hoping to impact a world they may never visit and strangers who can only imagine their struggles. If there is one constant lesson, it is that we are all connected." Lynn's many awards include seven Golden Quills for Photojournalism, four World Press Photography awards, and a prestigious POY — Picture of the Year award.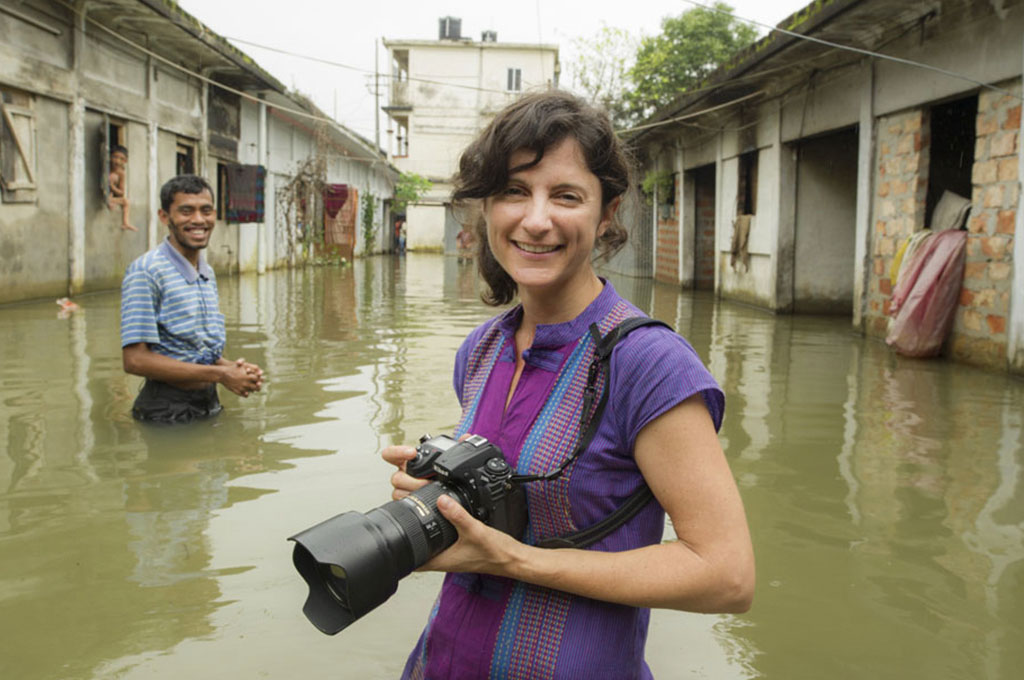 Ami Vitale
Photographer | Filmmaker
Photojournalist Ami Vitale has worked in more than 75 countries. She has witnessed civil unrest, poverty, and unspeakable violence. But she has also experienced the enduring power of the human spirit. Ami's work has garnered dozens of awards, including World Press Photos, Photographer of the Year International award, the Lowell Thomas Award, Lucie awards, the Daniel Pearl Award for Outstanding Reporting, and the Magazine Photographer of the Year. Ami has received grants including the Inge Morath grant from Magnum Photos, The Canon female photojournalist award for her work in Kashmir, and the Alexia Foundation for World Peace. Ami is a contract photographer with National Geographic and is a senior producer for the Knight Center for International Media.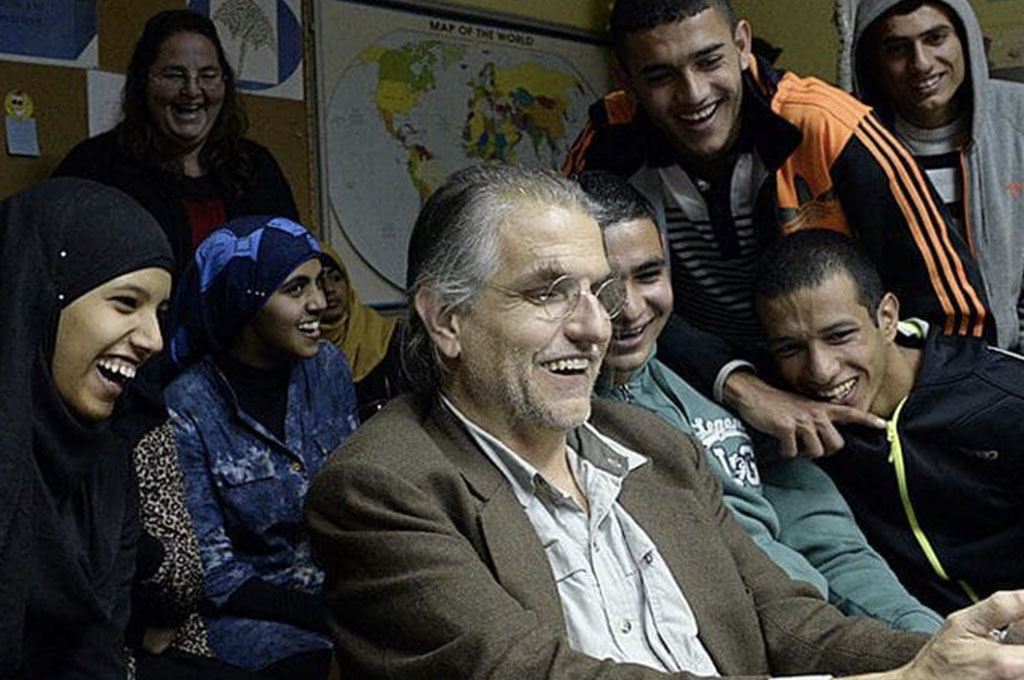 John Stanmeyer
Photographer
John Stanmeyer is an award-winning photojournalist, Emmy-nominated filmmaker, and educator, dedicated to social, humanitarian, and political issues that define our times. He is known for his gentle spirit, artistic eye, and compassionate nature. For more than 15 years, John has worked with National Geographic Magazine, producing over 18 stories, resulting in more than 11 covers. For ten years, John was a contract photographer for Time Magazine.
In 2001, John co-founded the prestigious VII Photo agency. John is the recipient of numerous honors, including the prestigious Robert Capa award, POYi Magazine Photographer of the Year and the World Press Photo of the Year in 2014.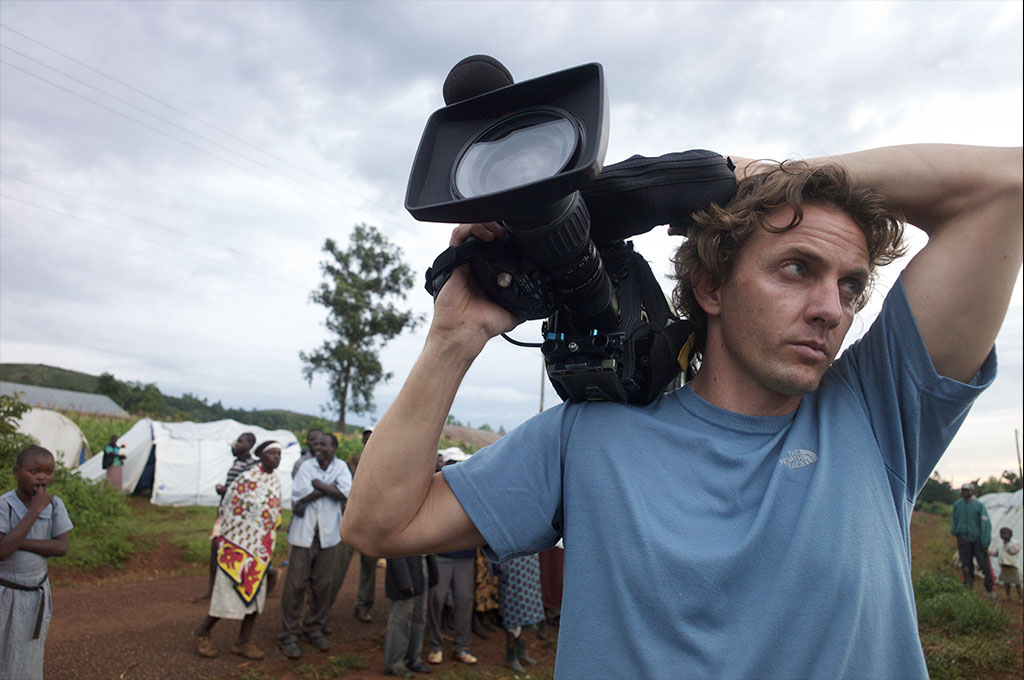 Mick Davie
Filmmaker
Armed with a global perspective and a burning desire to tell the difficult stories unfolding on the world stage, Michael Davie is one of the freshest voices in documentary filmmaking today. His work includes films on child soldiers in Africa, war refugees in the Balkans, the plight of Afghan refugees in Pakistan, the impact of music in South African prisons, and the effects of the Congo's brutal civil war on both people and wildlife. He is a regular contributor to National Geographic Television. Michael's work has earned him two Emmys, the Overseas Press Club's 66th Edward R. Murrow Award, a New York Film Festival Gold Medal and AFI Best Director Award. He was also awarded the prestigious FIPA Human Rights award by the United Nations.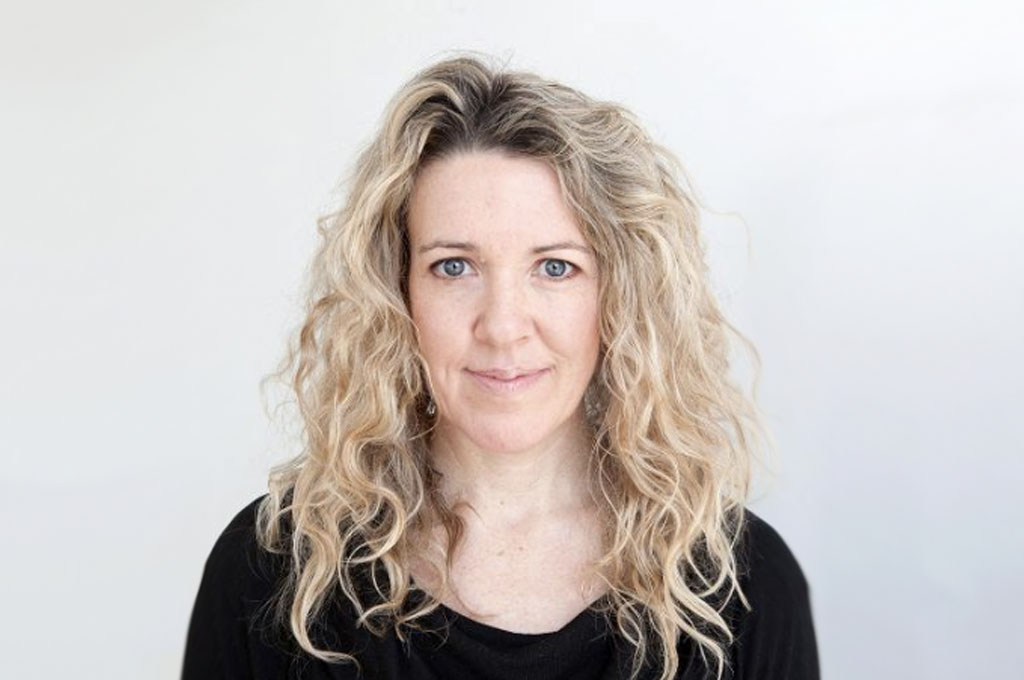 Melanie Burford
Filmmaker
Melanie Burford is based in Norway. Formerly a staff photographer and video journalist at The Dallas Morning News, she was part of the team of photographers who received the 2006 Pulitzer Prize for coverage of Hurricane Katrina. Melanie is a Series Producer at Blue Chalk Media and a founding member of the photo collective Prime. After moving to Norway, she founded a production company, The Silvereye Project. She coordinated 3 National Geographic Photo Camps in Norway and was Editor for the Nat Geo Photo Camp in India. Her teaching career includes the University of Bergen, and Columbia University Graduate School of Journalism. Melanie's work has been honored at the Emmy Advanced Media Awards, the Webby Awards, National Headliner Awards, the Harry Chapin Media Awards, the Clarion Awards, and NPPA.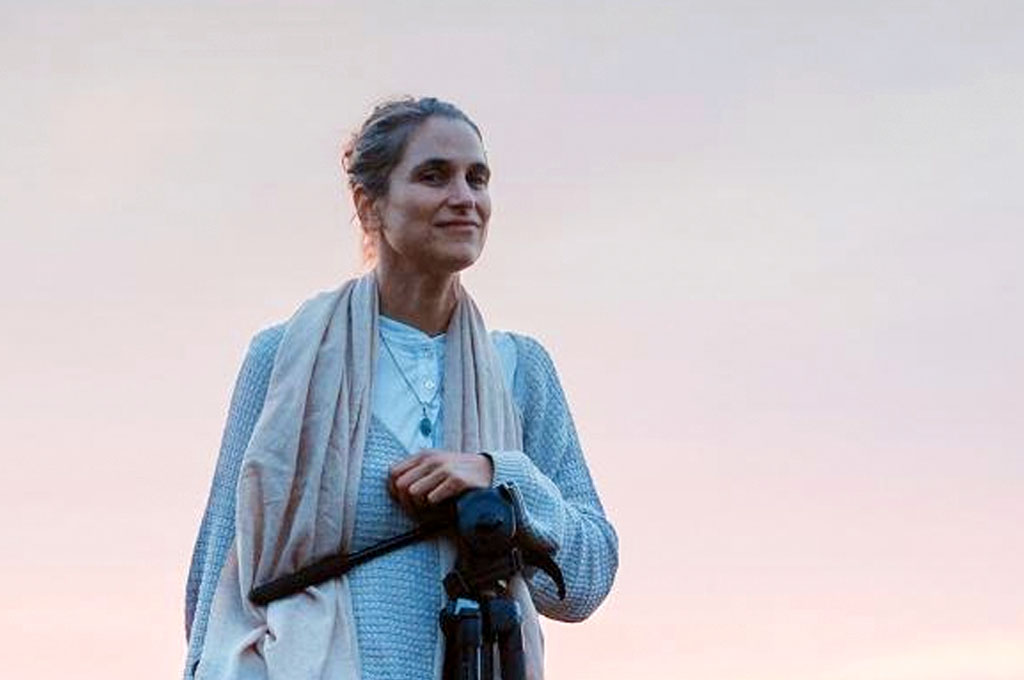 Lucy Martens
Filmmaker
With a passion for building bridges through filmmaking, Lucy Martens has followed lives and captured voices from all corners of the world. As a cinematographer, director, and editor of documentaries and NGO films, her work has been broadcast on the BBC, PBS, ARTE, Al Jazeera Int'l, and CNN. She shoots documentaries for the BBC and for National Geographic Learning, edits films for the United Nations, World Food Programme. Her feature-length documentary, "Out of the Ashes" (BBC Storyville) was co-produced by Sam Mendes and won the British Grierson Award. She was the DOP for "Peace Unveiled", one of the 5 part PBS series "Women, War and Peace", which won an Overseas Press Club's Edward R. Murrow Award. Her latest documentary "The Twelve", captures the wisdom and knowledge of twelve elders.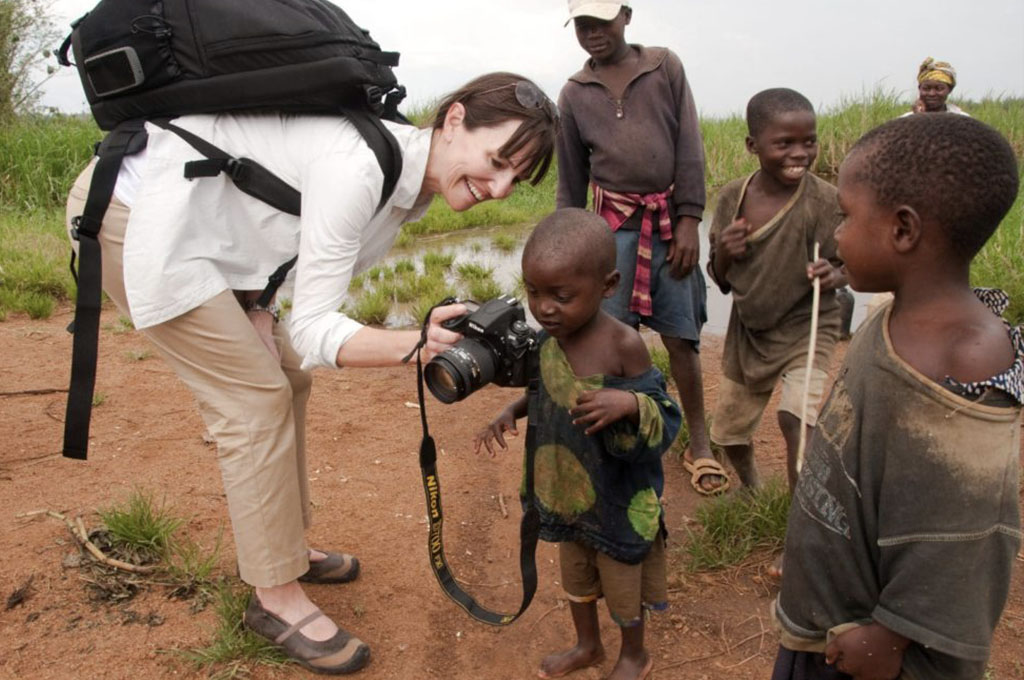 Renee Harbers Liddell
Contributing Photographer
Renee Harbers Liddell always felt drawn to photography, but studied to become an engineer. Ironically, Renee's career as an engineer at Microsoft would eventually lead her back to a photographic life beyond what she couldhave imagined. As founder of the Harbers Family Foundation, Renee has presided over and produced dozens of storytelling projects. She has photographed in Madagascar, Suriname, Kazakhstan, South Africa, Rwanda, Peru, Tahiti and New Zealand. Renee is the Executive Vice President of the Board of Trustees of the International Center of Photography. Additionally, she serves on the photography acquisition committee of Whitney Museum of American Art.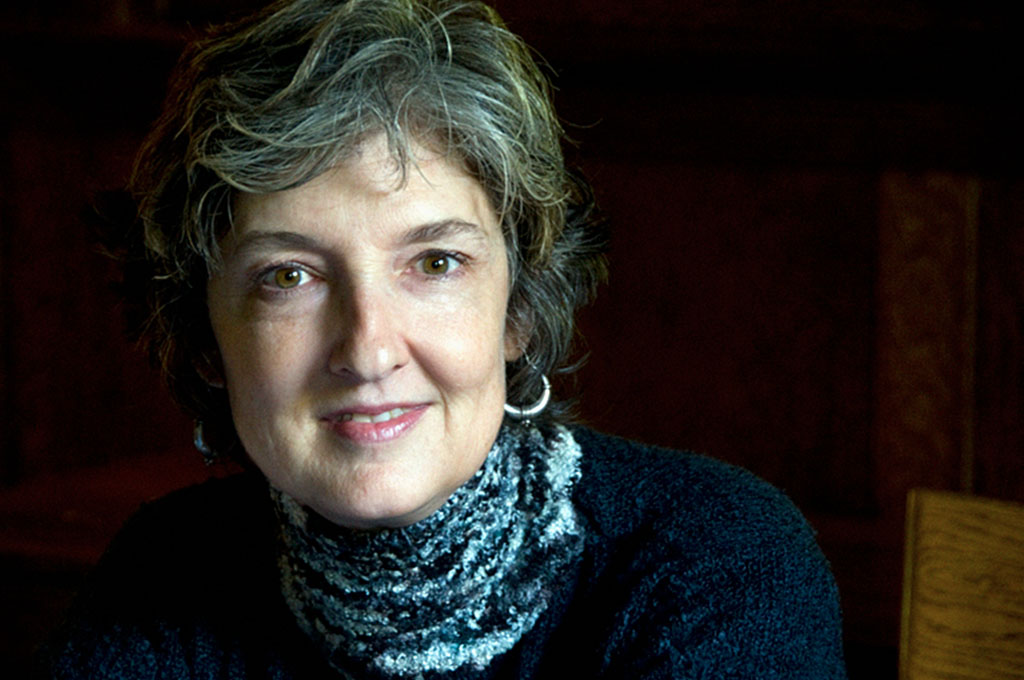 Barbara Kingsolver
Contributing Writer
Barbara Kingsolver's lifelong interest in human rights and the environment has taken her on writing assignments to some of the world's most challenged and hopeful places, from an indigenous-crop preservation farm established by Vandana Shiva in India to Mexican village collectives that protect endangered forests in the Yucatán. Her thirteen published books include nonfiction, poetry, and seven works of fiction. Her novels The Bean Trees, The Poisonwood Bible, among others, have earned literary acclaim and a devoted readership in more than twenty languages. In 2000, she was awarded the National Humanities Medal. In 2010, she was awarded the Orange Prize for her novel, The Lacuna.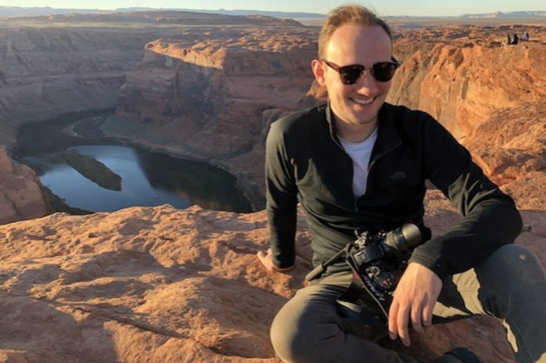 Charles Belt
Social Media Manager
Charles Belt is a writer, filmmaker, and photographer currently living and working in Brooklyn, NY. He's worked for a range of clients including National Geographic and Lumix. In addition to his experience as a Production Manager, Charles is also a prolific writer, shooter, and video editor. In his free time, he produces independent film and shoots long-exposure photography.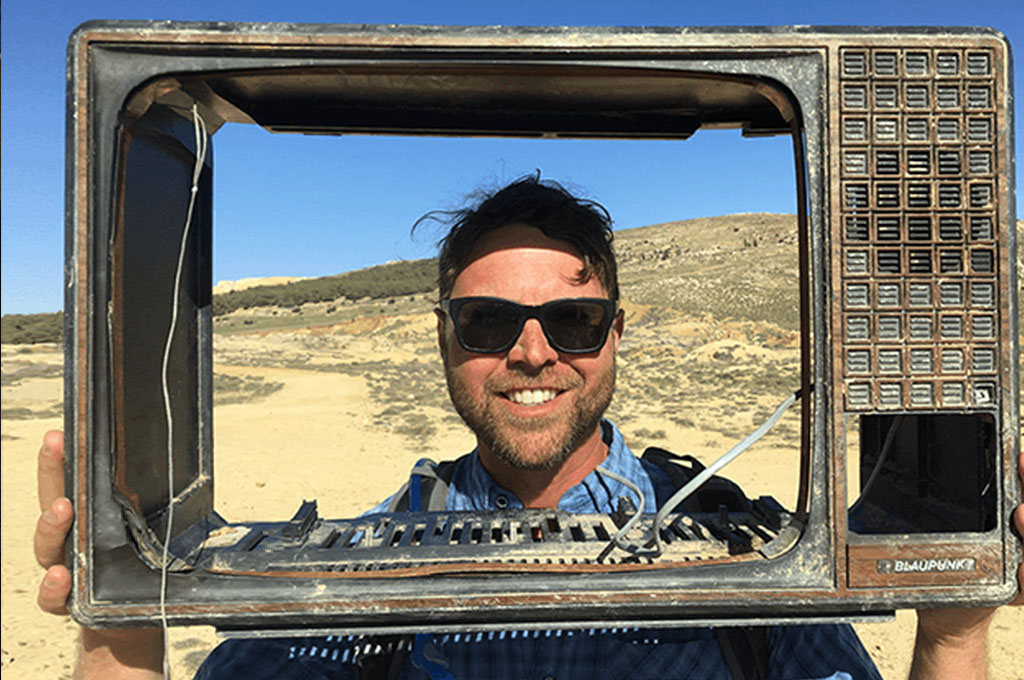 Andrew Evans
Writer
Andrew Evans is an author, travel writer, and TV host who shares his stories from around the globe online, on-screen, and paper. His travel memoir "The Black Penguin" was named a "Best Summer Read" by the New York Times Book Review and won the American Librarian Association's prize for non-fiction. Andrew has completed over 40 assignments for National Geographic, reporting live from all seven continents and over one hundred countries. Andrew also writes for Outside, BBC Travel, The Chicago Tribune, Readers Digest, The Times, and The Guardian. His work has earned him four Lowell Thomas Awards from The Society of American Travel Writers (SATW), two awards from the National Travel Journalism Association (NATJA), as well as two Folio Awards.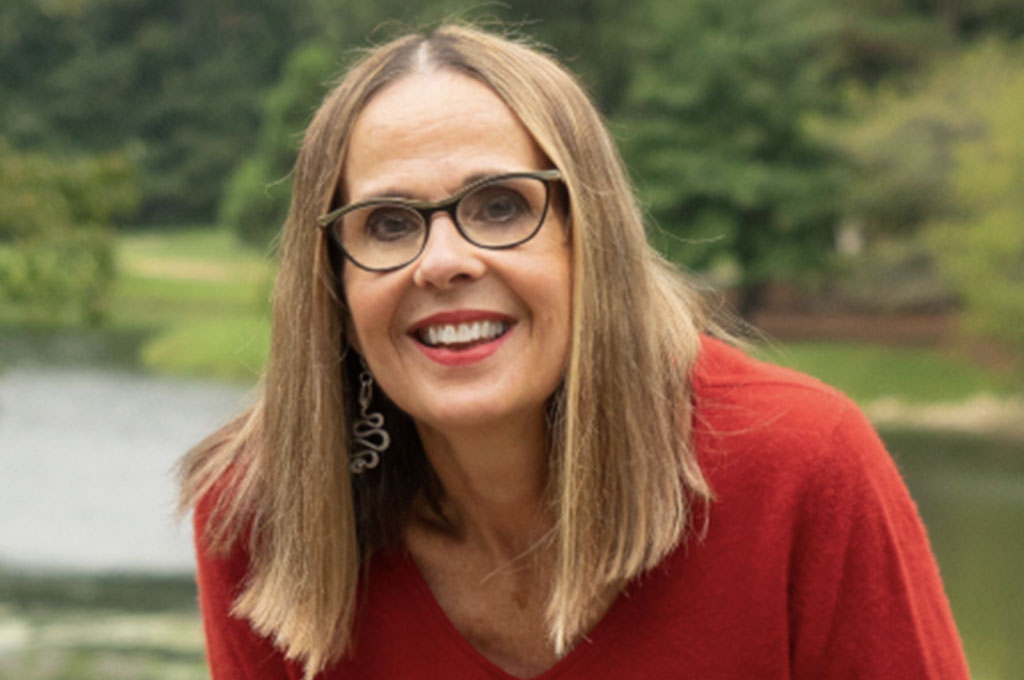 Peggy Shughrue Walz
Producer
Peggy Shughrue Walz spent more than 10 years managing advertising events for National Geographic before establishing her own events consulting business, Pegmotions Group. Peggy brings a wealth of experience to corporate events, meetings, conference management and nonprofits. She has run high profile events in Paris, Beijing and Washington, DC, as well as unique gatherings at the Hollywood Bowl, Chicago's Field Museum and the Metropolitan Museum of Art in New York City. Peggy is known for her attention to detail, strategic planning, and creativity.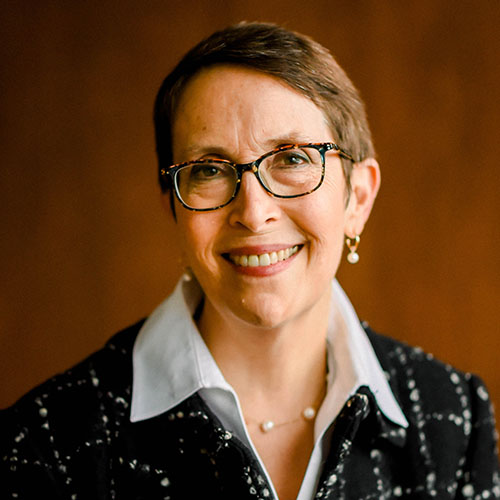 Jeanne Farr
Chair
Jeanne is CEO of the National Association of Dual Diagnosis (NADD). For more than 30 years, she has worked in nonprofit organizations, serving people with developmental disabilities. She is recognized throughout her skill in fostering collaboration, her leadership and business acumen, and for her legislative advocacy on behalf of people with disabilities.
Jeanne has a graduate degree in Intercultural Relations from the University of the Pacific and began work with Albertina Kerr in 1993. As President, Disabilities Services & Strategic Projects, she has the responsibility for the 24-hour oversight of a wide array of services for more than 200 people with developmental disabilities across a five-county area. Jeanne has served on the Board of Directors of the Oregon Rehabilitation Association and is member of the Oregon Developmental Disabilities Coalition.
In addition to her work at NADD and Kerr, Jeanne proudly serves on the following boards of directors: EduCongo, a non-profit organization committed to enriching the lives of underprivileged children in the Democratic Republic of the Congo; Coalition for Equal Access for Girls a non-profit dedicated to ensuring that girls receive equal access to all of the appropriate gender-specific support and services they need to help them develop to their full potential; and the University of the Pacific, School of International Studies Advisory Board fostering intercultural education, international engagement and global citizenry.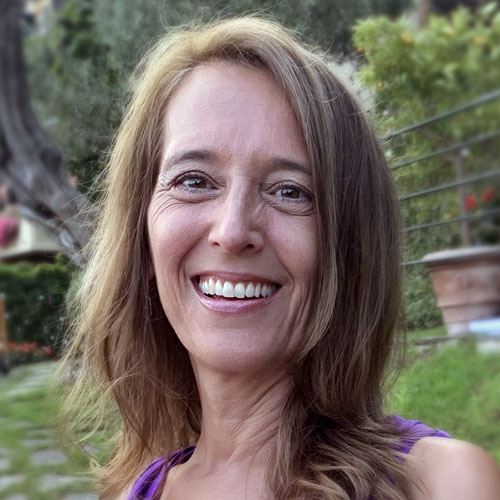 Michelle Grabanski Pohlad
Vice Chair
Michelle Grabanski Pohlad is a passionate philanthropist and community volunteer, adept at working globally, locally and individually to affect change in the world. Her philanthropic work includes 20 years of service, including chairing a capital campaign with CommonBond Communities, the largest provider of affordable housing with services in the Midwest. Her deep commitment to help ensure basic human needs has led her to many personal efforts. including developing and implementing a successful outreach program at the Basilica of St. Mary in Minneapolis. Understanding the essential role the arts plays in nurturing and inspiring the human spirit, Michelle has served on the boards of the Minnesota Dance Theater and the Cowles Center for Dance. Michelle was named to the Volunteer Hall of Fame by Minneapolis/St. Paul magazine. Michelle holds a B.A. in Retail Management from the University of Minnesota, as well as two graduate certificates in Child Abuse Prevention. Her most recent certifications are as a Peace Ambassador and an Agent for Conscious Evolution which inspires her to co-create with others who wish to consciously evolve our world to a love-based society. Ripple Effects Images is a step in that process.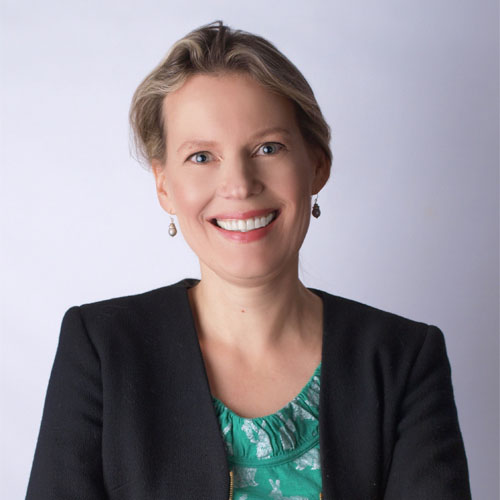 Dr. Ruta Aidis
CEO and FOUNDER, ACG Inc.
Ruta Aidis, PhD. is a Senior Fellow at the School of Policy, Government, and International Affairs, George Mason University, and CEO and Founder of ACG Inc., a global research and consultancy firm.
Ruta has more than 25 years of experience teaching, researching, consulting, and publishing in comparative entrepreneurship development, gender, institutions, and public policy. She is a female entrepreneurship expert and advocate, and an engaging speaker and data-driven analyst consulting on numerous entrepreneurship and gender-related initiatives worldwide for USAID, UN Women, DFID, IUCN and others. Ruta has led the development of ground-breaking gendered indices, such as the Gender-Global Entrepreneurship and Development Index  (Gender GEDI) and the Global Women Entrepreneur Leaders Scorecard  (GWEL) focused on identifying gendered impediments using country comparative data.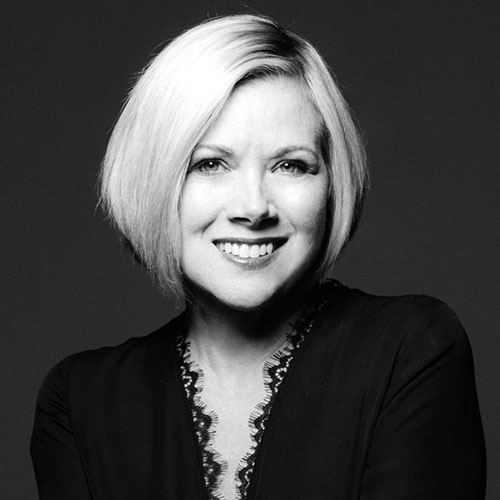 Deborah Benson
Founder, Changemaker Talent
For two decades, first as head of marketing and business development for the touring speaker series National Geographic Live, then as co-founder of the Nat Geo Speakers Bureau, Deborah has brought to audiences worldwide game-changing ideas, scientific breakthroughs, and eyewitness reports from the frontlines of research, exploration, and social change. Today she works directly with National Geographic explorers, Sony photographers and filmmakers, pilots, poets, and authors to help craft their stories for the live stage and to share them with Fortune 500 companies, TED audiences, students, and private organizations such as YPO.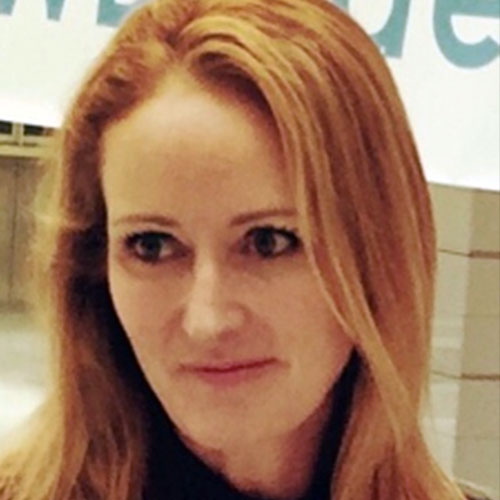 Sarah Jackson-Han
Director
Sarah Jackson-Han rejoined the UNDP Washington Representation Office in August 2016 as Adviser for Communications, Partnerships, & Policy. She has more than 20 years' experience in print, broadcast, online, and social media; strategic communications; partnerships; risk and reputation management; and speech- and op-ed-writing. A native Washingtonian, she served most recently as Senior Communications Officer at the World Bank Group from 2013-2016, after working with UNDP from 2010-2013. A veteran journalist, she has regional expertise in Asia and holds honors degrees from Dartmouth College (US) and Cambridge University (UK). She is passionate about supporting refugees, ending poverty, achieving gender equality, and ensuring every child has the opportunity to achieve his or her potential.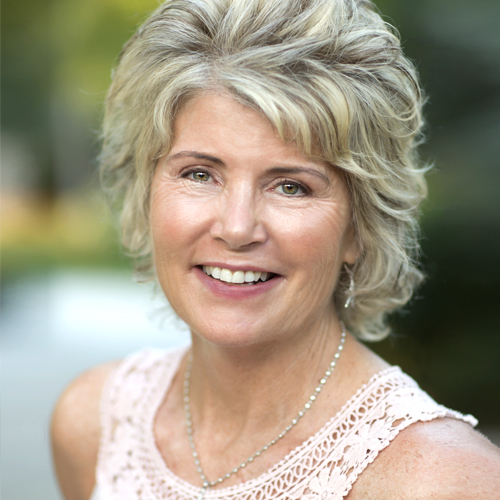 Linda Linsmayer
Director
Linda Linsmayer is a mother of two adult children and a former ad agency strategic planner who helped clients maximize effectiveness of each marketing communications dollar spent. Linda feels deeply connected to mothers and women around the world who she has seen "love their children and communities as much as I love mine" and thus longs to help women in developing countries.
"Yet the truth is", she confides, "When I see the scale of the problems as I travel and on the world news,I feel overwhelmed, paralyzed. Yet through Ripple Effect Images, I can do something. Because of my background, I appreciate knowing their communications measurably and effectively help grassroots NGO's efforts multiple and ripple on farther than they would if I gave to their efforts directly." She continued, "Supporting Ripple Effect is the equivalent of planting seeds that will reap a greater harvest for others". When not engaged in humanitarian efforts for Ripple Effect and Wadah Foundation, Linda can be found shelling and enjoying her community on Sanibel Island, FL.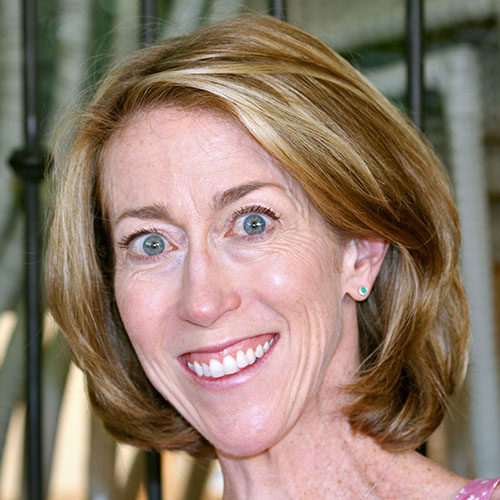 Megan Rock
Director
Megan is the Strategic Advisor to the Director of Operations at the International Committee of the Red Cross (ICRC), based in Geneva, Switzerland. She is a purpose-driven humanitarian leader who is dedicated to working with women and children to effect positive local and global change. Over the past two decades, Megan has lived and worked in a range of complex humanitarian environments such as Ethiopia, Haïti, Sudan, Uganda, Sri Lanka, South Sudan and the Democratic Republic of the Congo. Megan is Strategic Advisor to the Director of Operations at the International Committee of the Red Cross (ICRC), based in Geneva, Switzerland.
Megan's lifelong commitment to protecting women and children from exploitation has led her to serve on the Global Child Protection Working Group, the Inter-Agency Steering Committee on Unaccompanied and Separated Children, and the Paris Principles Steering Committee. As global Child Protection Adviser at the ICRC (2012-2015) she helped develop the Minimum Standards for Child Protection in Humanitarian Action, and to global guidance to protect and enable access to education in conflict situations.
Before joining the Red Cross, Megan spent many years volunteering as a pre-primary educator and teacher-trainer, living in and working with rural communities in Ghana, Namibia, and India. Passionate about enabling children to learn and to grow, Megan now serves as the lead on Ripple's 'Education' pillar. She holds an Executive Specialized Master's Degree in Consulting and Coaching for Change from HEC Paris and Oxford University's Saïd Business School.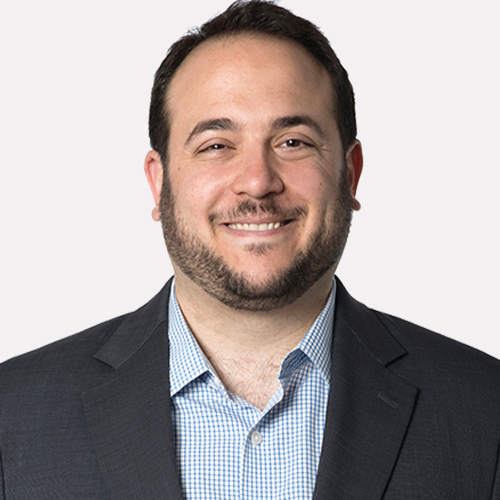 Justin Sosne
Director
Justin Sosne oversees BowerGroupAsia's talent and strategy portfolios, working to attract and develop the world's top talent while also ensuring BGA's corporate strategy aligns with clients and markets around Asia and the globe. Prior to his current role, Justin served for three and a half years as a senior director, managing top-line relationships with BGA clients.
Before joining BGA, Justin was an International Affairs Executive on detail to The Coca-Cola Company from the U.S. Department of State. Before working in the private sector, Justin served for four years at the U.S. Department of State in the Office of Global Women's Issues under the leadership of former secretary of State Hillary Rodham Clinton and Melanne Verveer, the first U.S. ambassador-at-large for Global Women's Issues, an office where he received multiple awards for his service.
Prior to joining the government, Justin served as a Coro Fellow in Public Affairs in Pittsburgh, Pennsylvania. He also conducted research on United Nations peacekeeping at the Global Public Policy Institute in Berlin, Germany. In addition, Justin currently serves as an advisor to the Asia Council of the American Bar Association's Rule of Law Initiative (ROLI), and on the boards of several non-profits, including Communities in Schools in the Nation's Capital, the Exodus Institute, and Ripple Effect Images.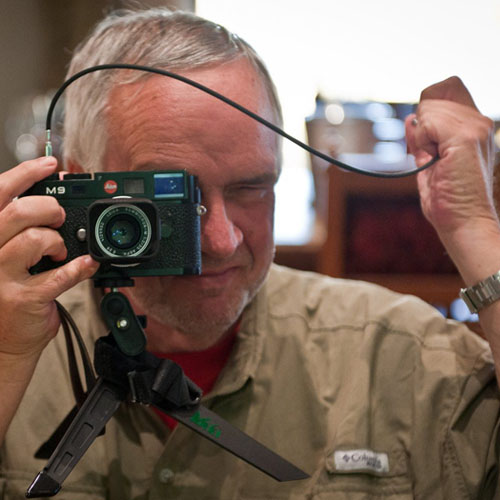 Patrick West
Director
For two decades, Patrick West been a photographer and supporter of nonprofit organizations in North America, Africa and the Middle East. In recent years, he has concentrated on supporting dozens of local NPOs in South Africa, Zambia, Kenya, Tanzania, Ethiopia, Turkey and Lebanon. In Southern and Eastern Africa, Patrick has worked with, funded and advised organizations ranging from crèches, pensioner housing, youth educational and anti-gang groups to reforestation, urban agriculture and animal welfare societies. In Turkey and Lebanon, Patrick has assisted refugee support groups, including helping Lebanese groups find creative ways of fundraising.
Patrick is the co-founder of Penda Trust, an NPO in Cape Town, South Africa that provides professional photography to grassroots charities, exposes important issues through photography and hosts photography workshops for underprivileged communities. Patrick has also had the joy of supporting many young photographers in their projects and careers with grants and scholarships through Momenta Workshops for aspiring nonprofit photographers. Patrick also brings a wealth of experience in television, publishing and the law to Ripple's Board.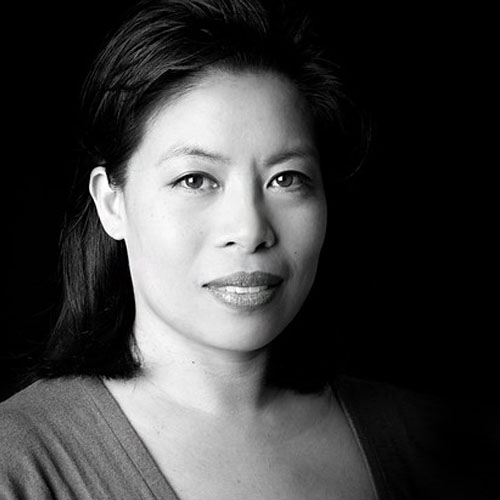 Maria Yap
Director
Maria Yap is Vice President of Digital Imaging at Adobe Corporation. Born in Jamaica, Maria spent her early childhood on this beautiful tropical island, before her family moved to Florida. Maria received her first 35mm SLR film camera as a teenager, and dove head first into the world of photography, eventually taking photos for her high school yearbook and newspaper. In 1988 she received her BA in Design and Communication from the American University and started her career in design before moving into the role of associate professor at her alma mater.
One of her team's latest projects is Adobe Revel, a multi-platform program that allows users to store and edit photos from their laptop, tablet, and phone. "The idea is to allow access to all photos from all devices," explains Maria. "The user can make changes to an image from any location, and the change is immediately reflected on all devices."
Maria also volunteers as a judge for the Adobe Youth Voices Aspire Awards, evaluating submissions in the category of graphic design. "I am always impressed with the level of sophistication and creativity that comes out of this next generation, it blows me away that they can come up with things that are so mature for their years," says Maria about her excitement to review submitted work.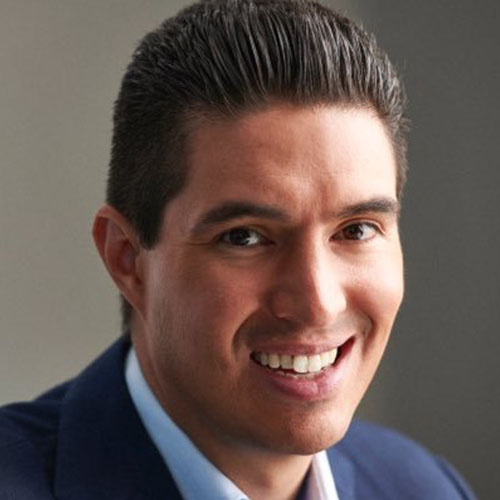 Jose Zamora
Director
José joined Univision in June 2012 and, as VP of Strategic Communications, leads strategic communications for Univision Network News. In that role, he is responsible for ensuring that content produced by Univision's news division has the widest possible reach and impact. He also manages the integration of media innovations into the newsroom and helps develop partnerships with foundations, nonprofits, and other media and technology organizations that allow Univision News to further inform, engage, and empower its audience. Prior to joining Univision, he managed Knight Foundation's Knight News Challenge, an initiative to spur media innovation across the world. He also helped manage Knight Foundation's journalism and media innovation portfolio, where he helped develop over 100 grants to advance media innovation.
José is a journalist, columnist, and a former news executive with el Periódico in Guatemala. He has a law degree from Universidad Francisco Marroquín, a specialization in media law from Oxford's Media Law Advocates Programme and a Master's in public affairs from the University of Texas at Austin. He served on the ONA Board of Directors from 2015-2018 and recently joined the board of Ripple. In 2019-20, José will participate as a John S. Knight Journalism Fellow At Stanford, where he will explore improving audience engagement across news organizations by building on strategies from Hispanic media.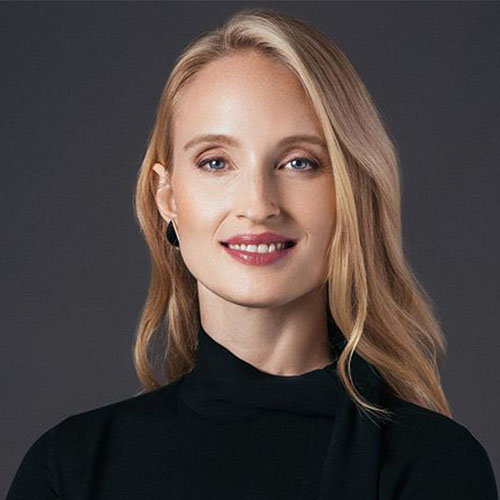 Vanessa Barboni Hallik
CEO and founder, Pride of Lions
Vanessa Barboni Hallik is CEO of Pride of Lions. Formerly, a Managing Director at Morgan Stanley, she is currently on sabbatical as she pursues a career shift to focus on sustainable business and finance. Vanessa joined Morgan Stanley after graduating from Cornell University and has spent most of the last 14 years in Emerging Markets, within the Fixed Income Division. Beginning in 2009, she has led several trading and sales businesses within Emerging Markets, based in New York. During her time at Morgan Stanley, Vanessa has also been dedicated to philanthropy. She currently serves on the Morgan Stanley Foundation Board and also developed and led a public school mentorship program with East Side Community High School in partnership with PENCIL. Vanessa has also worked with Pro Mujer in Latin America's underserved communities.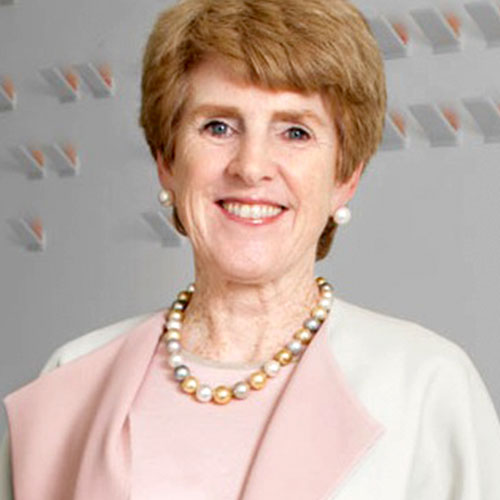 Lucy Billingsley
Partner, Billingsley Company
Lucy Billingsley has spent her career in real estate, developing and managing commercial developments. Lucy started Billingsley Company with her husband, Henry, in 1978 to manage their growing real estate portfolio in the Dallas/Fort Worth area. The company specializes in developing office buildings, multi-family, retail and industrial properties, and several large master-planned communities. Lucy's non-profit engagement was launched in micro- finance with Grameen Foundation, from which she co- founded and launched Chiapas International. She is a member of National Geographic Society's International Council of Advisors, Council of Foreign Relations, and the UT Dallas Center for Brain Health Advisory Committee.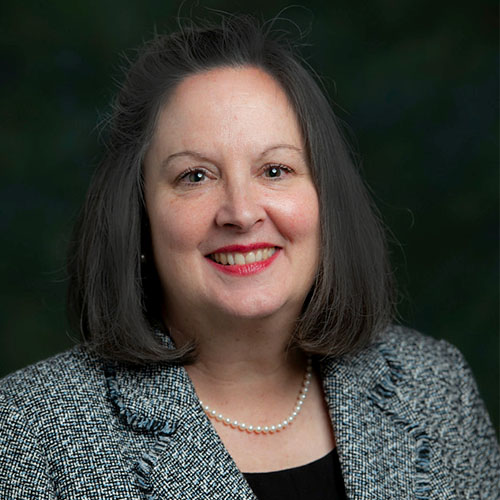 Dr. Sarah Degnan Kambou
President & CEO, International Center for Research on Women (ICRW)
President and CEO of the International Center for Research on Women (ICRW), Dr. Sarah Degnan Kambou leads a global research institute that focuses on realizing women's empowerment and gender equality to alleviate poverty worldwide. Sarah has worked for more than 35 years in Asia, Eastern Europe, and sub-Saharan Africa, including nearly 18 years at ICRW. She has strengthened ICRW's work in traditional areas of expertise—gender-based violence, child marriage, and HIV—and developed emerging areas of inquiry around women and property rights and gender norms in conflict and post-conflict regions. President Barack Obama appointed Sarah to the President's Global Development Council, where she served as an advisor to the Administration until January 2017.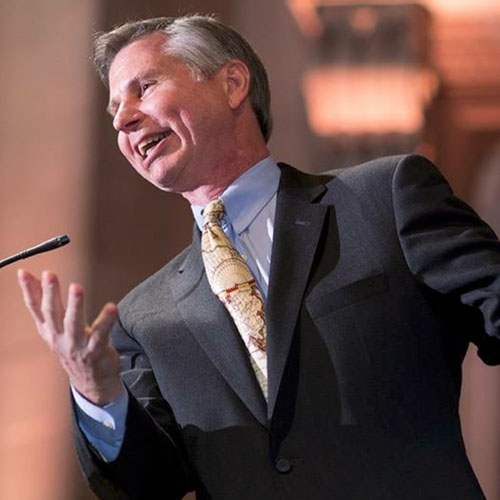 Stephen Freligh
CEO, Nature's Best Photography
Co-founder and Publisher of Nature's Best Photography magazine, Stephen Freligh has spent the last 36 years connecting people with nature through conservation- motivated multimedia programs. Freligh's work includes 15 years of photo editing with the National Wildlife Federation and photo research projects with the African Wildlife Foundation, Sierra Club, Howard Buffett Foundation, Smithsonian Institution, National Geographic, World Wildlife Fund, Yellowstone Park Foundation, and Wonders of Wildlife National Museum. Federal Agency projects include Bureau of Land Management, Fish & Wildlife Service, Forest Service, and the National Park Service.
The centerpiece of Freligh's work is the award-winning Nature's Best Photography magazine and ongoing development of the Nature's Best Photography Awards.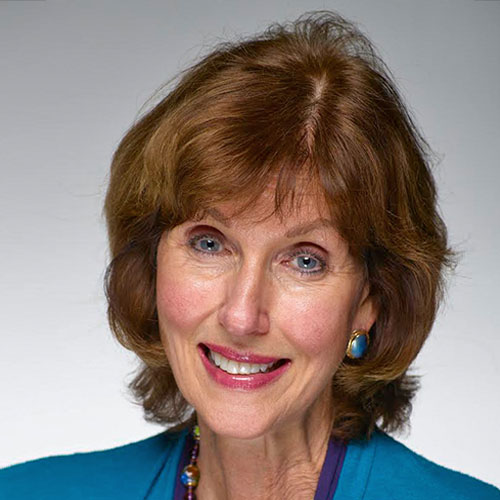 Betty Hudson
President, Hudson & Associates
Betty Hudson joined National Geographic Society as SVP of Communications in 2000 and was named EVP in 2006, becoming responsible for all communications and public initiatives undertaken by NGS and its subsidiaries, including public relations, brand development, employee communications, and related marketing-communications activities. Formerly SVP of Corporate Communications at iVillage, she has a wealth of multimedia experience, including more than 25 years in television. She joined NBC in 1979 as VP of Corporate Projects. She became VP of Corporate Relations and Advertising in 1984, and of Corporate Communications in 1988. She was appointed SVP of Corporate Communications in 1989 and Executive Producer of NBC Productions in 1993.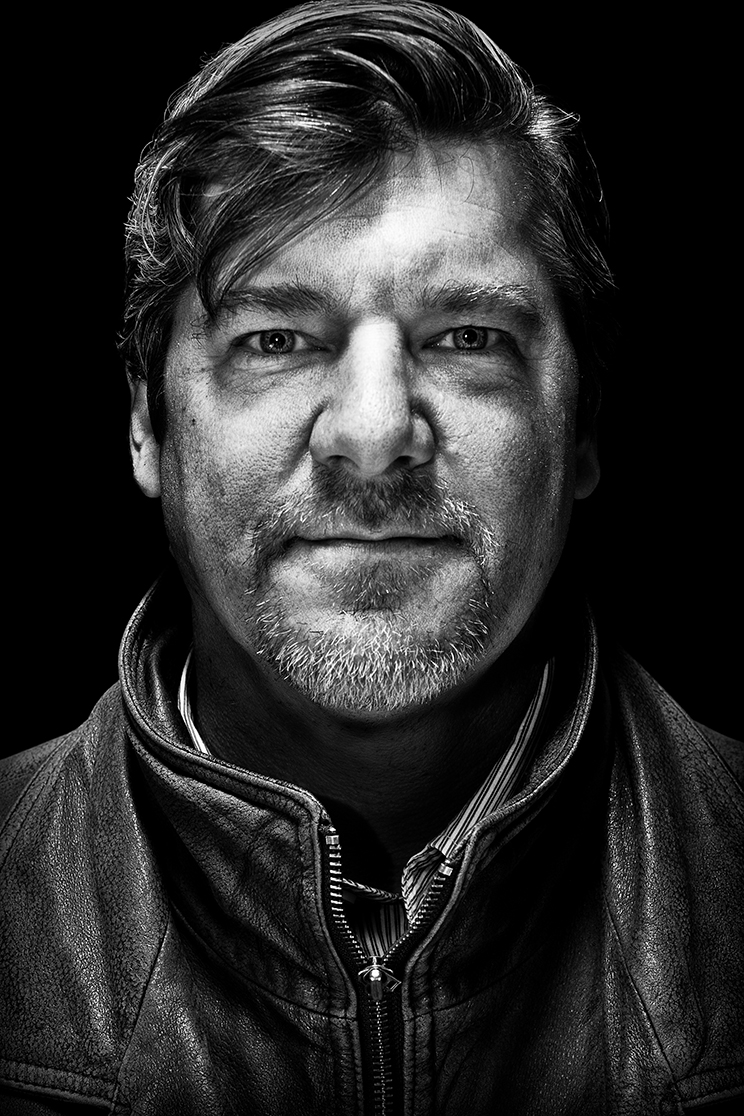 Peter Krogh
Photographer, Author, Digital Product Technologist
Known for his expertise in digital asset management for photographers, Peter's newest publication—The DAM Book 3.0—updates his flagship volume on the digital photography ecosystem. Peter champions the use of media in a connected world, where modern web, mobile, and application architecture is extending the use of photography in new and important ways. Krogh has worked at the intersection of photography, technology, rights, commerce, creative practice and cultural semiotics. Winner of the Library of Congress NDSA individual Innovation award, Peter has advised major players in photo technology, led workshops on five continents, built successful a SAAS product, worked with international standards bodies, founded a multimedia publishing company, and maintained a successful photography career spanning three decades.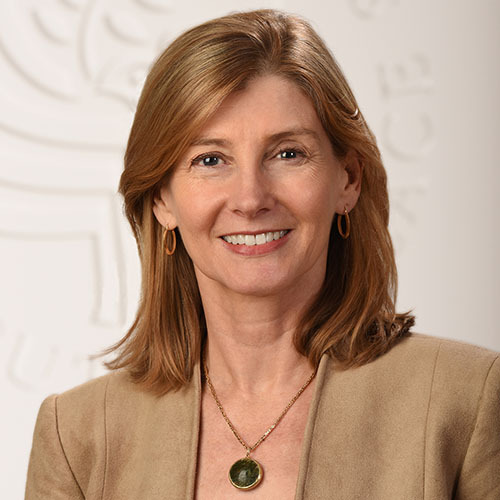 Nancy Lindborg
President, United States Institute of Peace (USIP)
Nancy Lindborg is the president of the United States Institute of Peace, an independent institution founded by Congress to provide practical solutions for preventing, mitigating, and resolving violent conflict around the world. Prior to joining USIP, she served as the assistant administrator for the Bureau for Democracy, Conflict, and Humanitarian Assistance (DCHA) at USAID. From 2010 through early 2015, Ms. Lindborg led USAID teams focused on building resilience and democracy, managing and mitigating conflict, and providing urgent humanitarian assistance. Prior to joining USAID, Ms. Lindborg was president of Mercy Corps, where she spent 14 years helping to grow the organization into a globally respected organization known for innovative programs in the most challenging environments. She started her international career working overseas in Kazakhstan and Nepal.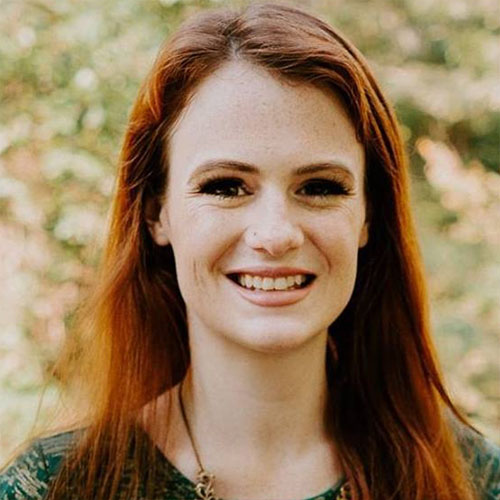 Lily Maley
Marketing and Technology Advisor
Lily Maley is a self-taught design/code professional. As a single college mom, she advanced to running global branding for a large corporation. Clients included the Office of the President and many of the Fortune 500. She's a published CMO, Forbes' 30 Under 30 nominee, and public speaker. She recently founded Mama Bear Digital, an agency providing full-scope digital services while mentoring women launching tech careers.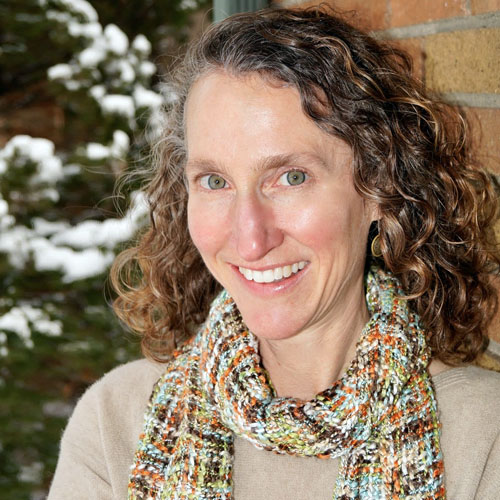 Katie Mortenson
Communications Advisor
Before staying home to raise her three sons, Katie Mortenson coordinated communications and media relations for the international medical charity, Children's HeartLink. She also coordinated their international medical missions to Africa, Asia, and South America. Her global interests have been inspired by this work, as well as by several years teaching English as a Second Language to immigrants in the Twin Cities and to university students and professors for one year in Indonesia; trips with humanitarian organizations to Africa and Guatemala; current involvement with the American Refugee Committee and Common Hope; hosting international college students; and much international travel. She is passionate about equity and the needs and voices of the underserved in her community and in the developing world.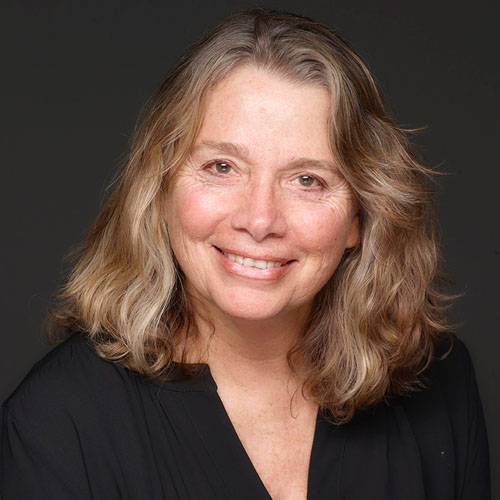 Molly Roberts
2019-2020 Knight Fellow in the School of Communication, Scripps College, Ohio University
Molly Roberts is a visual storyteller, photography editor, curator, and photographer. Recently a Senior Photography Editor at National Geographic Magazine, and the Chief Photography Editor at Smithsonian Magazine, she is responsible for the content and appearance of many magazines, books, websites, and apps. She is an advocate for powerful visual storytelling and human rights and created the non-profit HumanEyesUSA to present documentary photography projects in public spaces and to use powerful imagery to help illuminate complex issues facing America. Committed to promoting diverse voices in media, she is involved in mentorship with Women Photograph, Art Works Projects and Women Photojournalists of Washington. She currently teaches Photojournalism at Ohio University.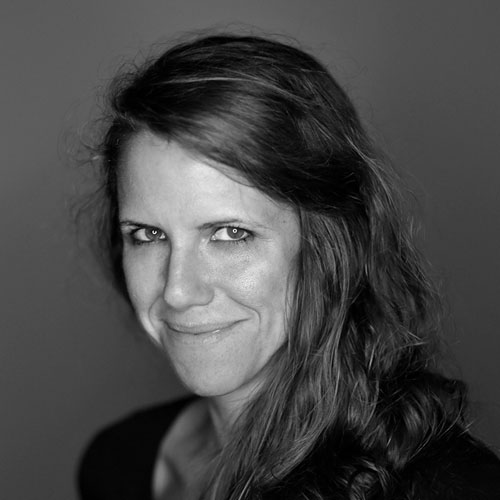 Almudena Toral
Visual Journalist and Filmmaker
Almudena Toral is a visual journalist and filmmaker currently based in Miami. She heads the feature video team at Univision News Digital. The team covers the U.S. and Latin America through video, documentaries, photo essays, visuals for interactives and special projects, illustration and animation. Her work has also been published by The New York Times, TIME, The Guardian, AlJazeera, VICE, Huffington Post, Marie Claire, Canal+ and other outlets. Prior to joining Univision, Toral taught video storytelling at CUNY Graduate School of journalism, pursued her own projects worldwide, and worked full-time at The New York Times and TIME.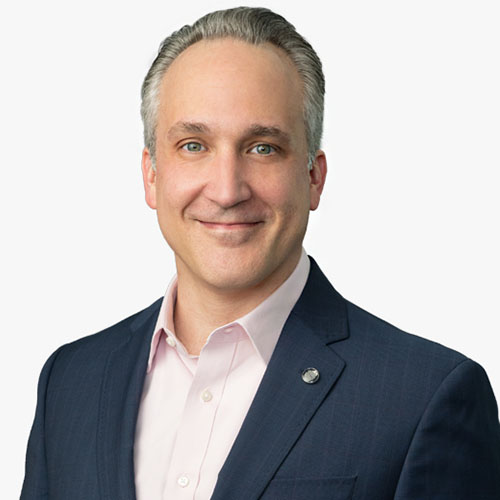 Dale Van Demark
Partner, McDermott Will & Emery LLP
Dale C. Van Demark is a partner in the law firm of McDermott Will & Emery LLP. Dale has been at the forefront of advising clients with respect to the globalization of the U.S. health care industry. He advises foreign and domestic enterprises with respect to the formation of medical centers in developing countries, international patient programs, telemedicine, and the many issues associated with the delivery of health care across borders. Dale also serves on the Advisory Council of the Children's Health Fund and on the Advisory Board of Patients Beyond Borders.