John Stanmeyer
Photojournalist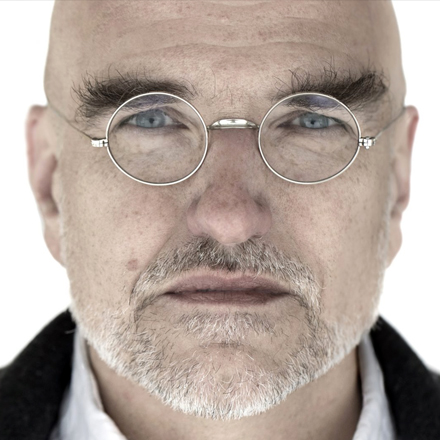 "If you're not scared of your dreams, they aren't big enough."
John  Stanmeyer
Photojournalist
Talks
The Out of Eden Walk

For decades, John Stanmeyer has documented the story of our movement and migration across the only place we can live—our planet. Over the past six years, John has been on a global journey with journalist Paul Salopek in the footsteps of our ancestors who migrated from Africa on the National Geographic epic story, Out of Eden Walk. Beginning in Ethiopia, and traveling overland through ten countries, most recently through India, John connects us to who we are. He documents our commonalities, our history, and humanities along the road. The project will continue for the next seven-to-eight years until John and Paul reach the tip of South America, sharing a journey that belongs to all of us.

Solutions For A Better World – The Earth Doesn't Need Us

Have you ever wondered why our oceans and lands are so polluted? How marginalizing societies leads to both economic and environmental collapse? Why global governance has allowed environmental degradation reach the state it is today? From tsunamis, wars, and plagues to widespread pollution, all have left us overwhelmed by the enormity of the problem. Join John Stanmeyer on an immersive story on how we got to this juncture. Explore with him the solutions that will unite and empower all of us to be active participants in creating a balanced world, for ourselves and future generations.

We Are All Storytellers

Never before in the history of humanity has there been more opportunity to speak, scream, and tell stories of importance. Whether crossing an ocean, scaling mountains, discovering an untraveled path, or sharing tea in remote village, everyone can tell a good story. In a profoundly immersive presentation on the purpose of social-media-with-conscious, John Stanmeyer will take you on a journey of the mind and spirit into how to he creates effective visual storytelling. We all have the power to touch hundreds of thousands—even millions—across the planet with topics that inform, educate, and inspire others to become change-makers. Our tool? A camera that makes phone calls. Join John to explore the limitless possibilities to tell stories that can change the world.
Bio
John Stanmeyer is an award-winning photojournalist, Emmy-nominated filmmaker, and educator, dedicated to social, humanitarian, and political issues that define our times. He is known for his gentle spirit, artistic eye, and compassionate nature. For more than 15 years, John has worked with National Geographic Magazine, producing over 18 stories, resulting in more than 11 covers. Between 1998 and 2008, John was a contract photographer for Time Magazine. His years with Time resulted in 18 covers. 
In 2001, John co-founded with six of the world's leading photojournalists the prestigious VII Photo agency. John is an Emeritus member of VII and also is represented by National Geographic Image Collection agency and is a member of Ripple Effects Images, a collective of artists and storytellers working on issues related to women, empowerment, and equality. He is the recipient of numerous honors, including the prestigious Robert Capa award, POYi Magazine Photographer of the Year and the World Press Photo of the Year in 2014. John lives in the southern Berkshires of western Massachusetts.