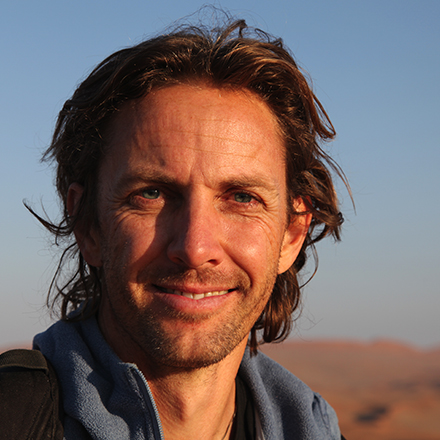 "Some of my most fundamental preconceptions about the world have been turned upside down as I've watched women—not men— charting a course into the future for their families and communities."
Michael Davie

Filmmaker and Producer
Talks
From War to Women, a Personal Journey
I was raised in a nomadic family. My parents were medical aid workers and I grew up in Africa, the South Pacific, and South East Asia listening to my folks talk about the enormous burden borne by women…and their strength and capacity for solution-based change.  It was life changing to shift from my work as a war correspondent/filmmaker to stories about women in the developing world for Ripple Effect Images. This coincided with my awakening to the threat of global warming, and led to the realization that not only can there be no solution to climate change without women, but that women are a crucial part of the solution. This presentation interweaves stories of my childhood, my time making films about war, and my evolution into a filmmaking career focused on women and the environment.
Ordinary Man / Extraordinary Women 
Throughout my nomadic childhood and career, I have been privileged to meet many, many incredible women over twenty-five years of filmmaking. Early in my career I spent ten days filming a 5-year-old landmine victim named Isabelle learn to walk again. I learned more about courage and perseverance from her than anyone else in my life—before or since. I made a film in Johannesburg about a school teacher in a township who literally saved her students' lives, and another about an incredibly brave honor crimes victim in Pakistan who refused to be silenced and defeated her attacker in court.  Heck, I worked for Oprah Winfrey for three years making the Belief series and many of the best stories I filmed were about women and the power of their faith!
Bio
Michael Davie is a producer, director, and writer who has been chasing dramatic, real-life stories for more than 20 years, from the glaciers of Denali to the frontlines of the Balkans and the Middle East. Most recently, Michael co-created and served as series director on Oprah Winfrey's BELIEF, a landmark television event.
As a producer and director for Ripple Effect Images, Michael created a number of documentaries examining the impact of climate change on women in the developing world. At National Geographic Television he created WORLD DIARIES a series which took viewers into some of the planet's most dangerous places. Films included HONOR AMONG MEN and APARTHEID'S CHILDREN, which featured Nelson Mandela.

His feature documentary THE CHOIR, about music in a South African prison, won the AFI Best Director Award. His films WAR CHILD and GORILLA MURDERS were both awarded Emmys for outstanding investigative journalism. For the film LIBERIA: AMERICAN DREAM? Michael and his team were awarded the prestigious Edward R Murrow and Columbia DuPont awards.
Michael is comfortable tackling any manner of non-fiction film or television. He has directed commercial campaigns, branded content, and more than 60 documentary films for many of the world's top broadcasters, including National Geographic, Discovery Channel, OWN, History Channel, CNN, NBC, and Channel 4 (UK). 
Michael has written for National Geographic Magazine and National Geographic Traveler Magazine. He is the recipient of two National Magazine Awards.